---
Spring/Summer Vol. 40 Issue 2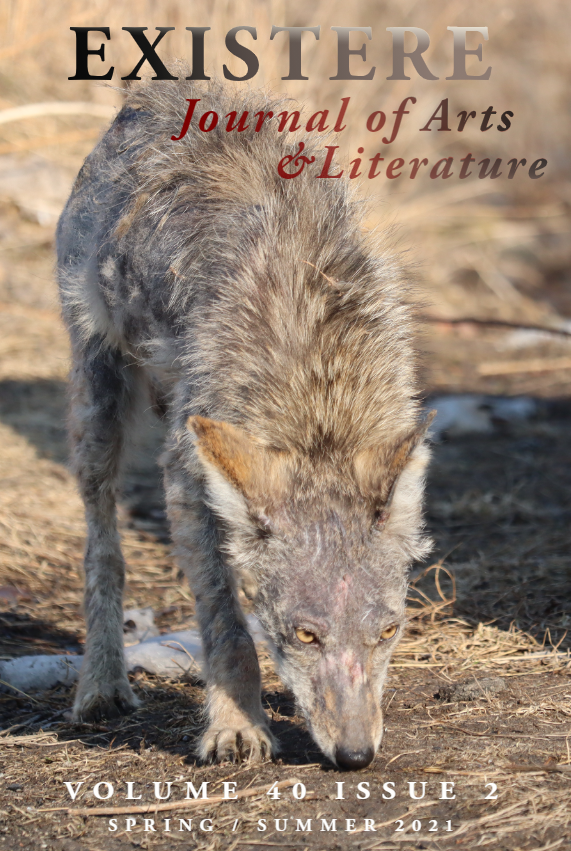 Issue 40.2's release comes alongside the one-year anniversary of the COVID-19 pandemic's beginning.
Time continues to waver on, a non-stop dial spinning vigorously day by day. Even so, that dial shows us that time heals, no matter how little. The story that emerges from the works in this issue shares the message that in our isolation, no matter our hardships or struggles, we are not alone.
Our release features beautiful artwork by J. Matthew Gwathmey, Peter J. King, Kathleen Mooney-Childs, and Maurice Moore.
Issue 40.2 presents new fiction, non-fiction, and poetry pieces by Cayenne Bradley, Susanne Fletcher, Corey McCullough, Laura Nicol, Joshua Rapp Learn, Shelby Rice, Leslie Alexander, Nicoline Antonovitch, Anne Hofland, Mobólúwajídìde Joseph, Kate LaDew, Natasha Rogers, Elena Stalwick, Janet Bartier, Reann Bast, Emily Kensley, Caitlin Lindsay, Dominique Panko, and Jessica Rich!
We thank all the talented and devoted individuals who helped make this issue possible.
You can purchase a digital copy of 40.2 at the York University Bookstore!
---